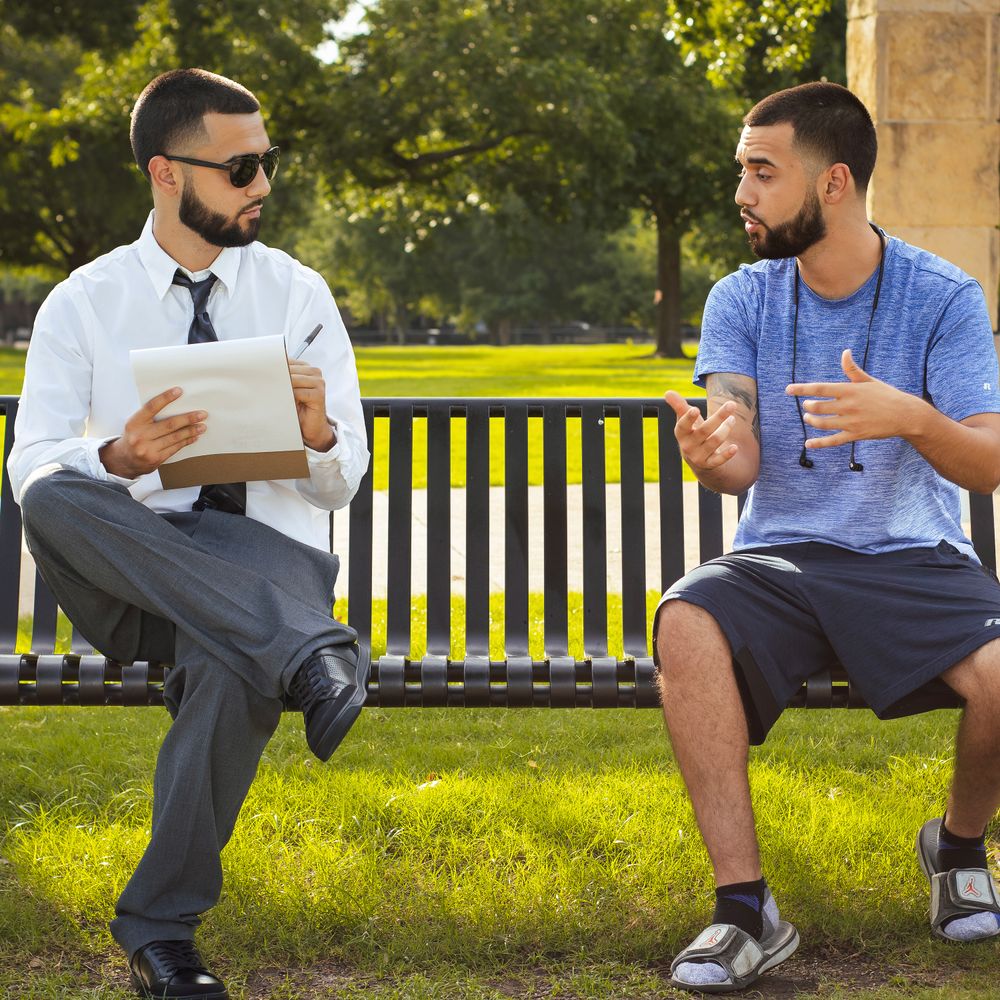 About the poem
"My Irrational Fear Of Losing My Mind" Is the first poem I release since "AndPoetry". It's a story threading from my childhood to the present day, and a moment of "talking it out" with myself.
I wanted to add an extra layer to this audio that I felt was missing from my last spoken word project. What I felt was needed was ambient sound. 
I've never done poems in a soundproof room, I've always done them SOMEWHERE.
And most of my reflection happens on long walks outdoors.
So I took a mic, and recorded some outside, and some reflections, and put it all together, with some production help from The Gas Station Studios .
I also ran around and threw together a last minute therapist outfit for a shoot with my photographer friend Dennis 
Below is a gallery of different places I visited looking for the right ambient noise to play in the background of the poem, can you guess where I ended up recording it ?
Thank you for checking out my work
-Sin